At the end of every week we like to look back and share with our readers all of the amazing things that have happened in the world of Blockchain. Our stories are carefully crafted every week for our readers and are accompanied with a simplified video for those who are in a rush and don't have the time to read through everything that has happened this past week. Stay tuned for our weekly newsletter coming soon with even more weekly information crafted specifically for you.
Santander Using Blockchain to Manage Debt Security
Earlier in September 2019, Spanish banking giant Banco Santander issued a blockchain-based bond to test how blockchain could be applied in the issuance of securities across their full life cycle. In early December 2019, John Whelan, head of Digital Investment Banking at Santander announced a successful early redemption of the bond, proving that a debt security can be managed through its full lifecycle on a public blockchain.
Whelan, who also serves as the chair of the board at the Enterprise Ethereum Alliance, provided public transaction records on the Ethereum block which can be analyzed with Etherscan. Because this was only a trial, in order to make the transaction public availability on the Ethereum block, Santander acted as both the issuer wallet and the investors wallet.
Santander plans to keep the bond on the Ethereum blockchain until the end of its one-year maturity to study the impacts blockchain bonds have on transaction speed and liquidity.
Blockchain For Secure Medical Data
Anthem, one of the nation's largest health insurance companies, began using blockchain technology to help patients access and share their medical data. Currently, the feature is in pilot testing, but once implemented, it could completely change the way its 40 million members have access to healthcare.
Rajeev Ronanki, Chief Digital Officer at Anthem announced that goal of the project is to make patient data private and secure whilst promoting interoperability.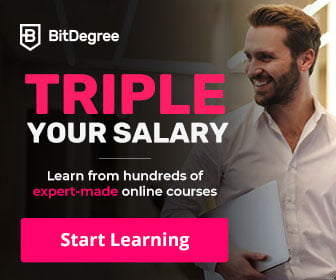 Migrating Twitter: Decentralization
Jack Dorsey, the CEO of Twitter and Square, recently announced goal of creating an open, decentralized standard for social media platforms, with Twitter being the first client.
Currently the project is dubbed Bluesky, and is being funded by Twitter. A small team of five open source architects, engineers, and designers is to be assembled while Twitter's CTO looks for someone to led the project. The team will either work an existing decentralized social media standard from scratch, analogous to EOS and its earlier iterations, or they will create their own from scratch. Regardless of which way the project is headed, the decentralization will likely be provided through a blockchain similar to Ethereum's.  

5 Charged in NJ Crypto Scam
BitClub Network was the latest of the new up and coming "crypto companies" that was really revealed to be nothing more than an elaborate ponzi scheme. Since its creation in 2014, BitClub has been able to steal $722 million from crypto investors predominantly in the US state of New Jersey.
The company would offer clients the opportunity to buy contracts for a mining pool in exchange for a part of the rewards mined. However, the company's mining farm is nowhere to be found. Internal investigations revealed that the conspirators were using money from new investors to pay previous investors, faking their profit margins and number of active users, and ultimately lying about how the profit on investment was being generated.
Three of the conspirators involved, Matthew Brent Goettsche, Jobadiah Sinclair Weeks, and Silviu Catalin Balaci were accused of conspiracy to commit wire fraud and conspiracy to offer and sell unregistered securities. A fourth conspirator was only accused of conspiracy to offer and sell unregistered securities. A fifth unarmed accomplice remains at large.